New Luminar with Libraries, No Paid Upgrades, and MORE!
We made a decision to do everything we can for your favorite Luminar to continue being an imaging software you can rely on for your photo editing needs. I understand that some of you are frustrated because we are delayed in delivering the promised update. We want you to know that we have heard every single one of you, and we've taken actions to do right by you. Great things are coming...
Skylum will ship the new version of Luminar (with Libraries) in December or possibly even earlier! That means that it's now only months away; before you know it, you'll be playing around with new Luminar in the new year. What's more is that we've made a promise to get better in communicating with our customers. From now on, not only will you always know what's coming and when, but you'll also get answers to your questions straight away. 
That's not all. We're also happy to announce that you will not have to buy an upgrade to get Luminar's new features! Because you shouldn't have to pay extra for new features that every photographer needs. And we'll also give more people early access to our software.
Have I got your attention? If so, let's delve deeper the details.
Luminar with Libraries  
As mentioned last week, the new version will be released later this year. Anyone who owns Luminar will get the new update for free in December, if not earlier. This new version is now in a closed beta testing, and the feedback we have been getting so far has been overwhelming.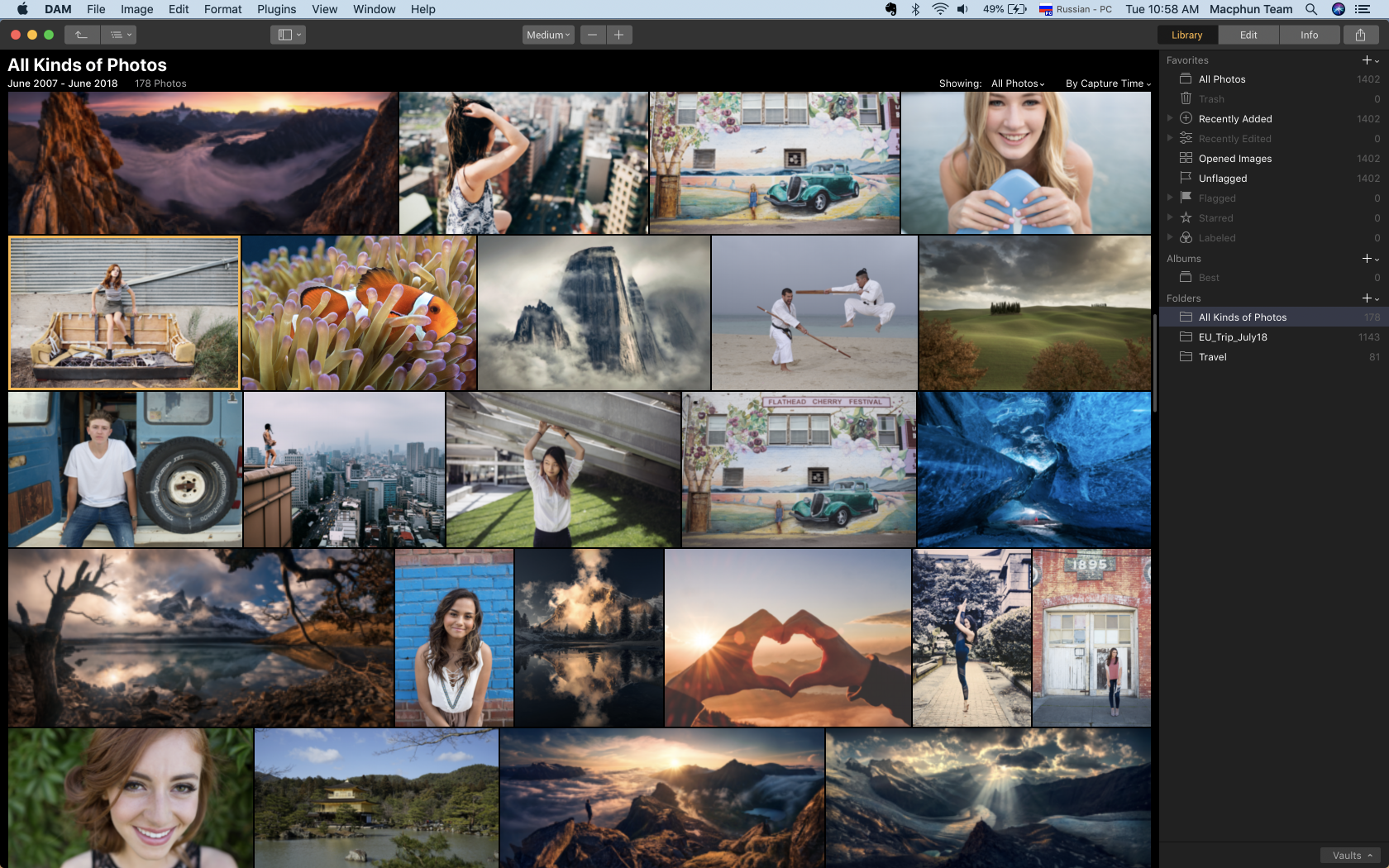 The first version of Libraries in Luminar is all about these main points: performance, comfort, and a complete user experience. This means the new version will give you speed to browse & organize images without the extra wait time. This means that you'll enjoy your photos moments after you start the software. 
Here's a short speed test I did last week. Take a look and stay tuned for more videos, webinars, posts and live sessions about other features. 
Most importantly, with the new version of Luminar, you'll be able to conveniently group photos into albums, rate pictures, sync edits between hundreds of images, and do more without the need to check back a manual every time. 
We spent years, studying the needs, workflows, and preferences of different photographers. So in the new Luminar, you get a truly great viewing/browsing experience that draws you in and helps you enjoy and organize your photos without extra distractions.
And since Luminar is already packed with dozens of innovative tools to edit, enhance, and share photos, you will soon get the most comprehensive and well-rounded photography experience available in a piece of software.
No paid upgrade. You will get all the great stuff for free.
Alongside the new Libraries feature, we also poured a lot of hard work, time & research to bring you new editing tools for portraits, landscapes, aerial and other genres of photography; new features powered by Artificial Intelligence, new looks and styles, and more.
We have initially planned to release those features in Luminar 2019, as a paid upgrade, just like we usually do. However, this week, we made a decision to forgo any paid upgrades at least until the end of 2019, and add those features to Luminar 2018 for free.
Luminar will be getting faster, more powerful, and smarter, but you won't have to pay a dime to get new upgrades.
We will incorporate the new tools and features in the latest version of Luminar instead of asking you to pay for the upgrade. Expect first updates as soon as this year. And throughout the next year we will be frequently rolling out more free updates to make Luminar Libraries, and its Editing & Sharing tools faster, better and more powerful for you.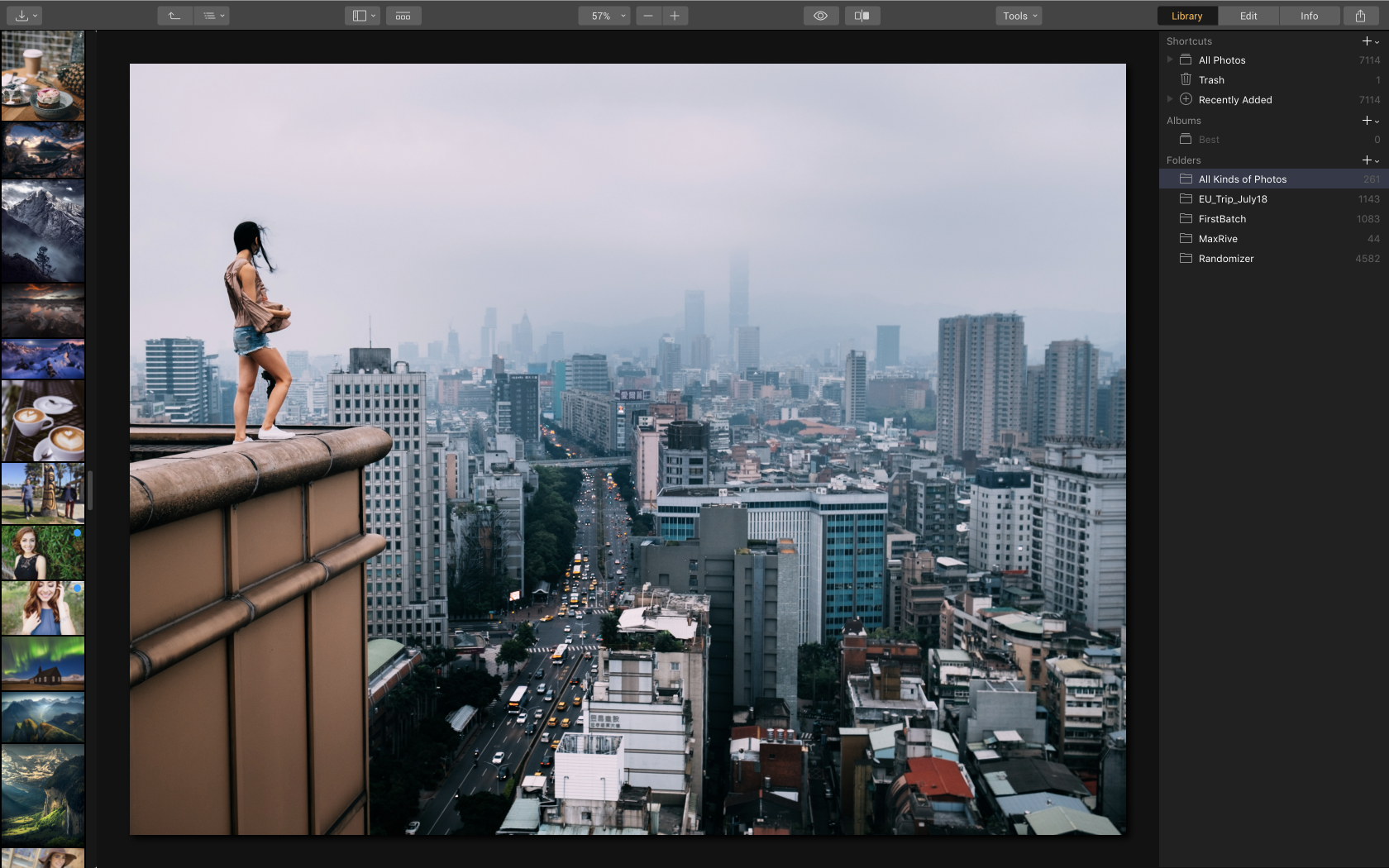 A new price for a limited time.
Skylum's software is priced so that everyone can afford them and designed so that everyone can easily use them. We do this because everyone takes photos, not just experienced and pro photographers. We do this because photos are more than just the captions they come with.
We believe that every single person deserves to make his/her photos look their best without the extra hassle and without having to study and master all those photo editing tips the pros use.
So for a limited time, Luminar will be available for just $59 for new users who have yet to purchase the software. For this price, you'll get the current version of the software, the free update to the new version that boasts Libraries, and free updates for the new features we initially developed for Luminar 2019.
No subscriptions. No upgrade fees. No extra charges. 
A roadmap.
We also plan to launch a new section on Skylum.com, a section dedicated to upcoming releases and update announcements. You'll see what's coming and what to expect next. You'll also be able to share your feedback and make suggestions for new features.
An early access to new versions.
We are building Luminar and our other products for you so we'd like to make you a part of our product development. Selected customers will get early access to the new versions, and these lucky folks will be able to participate in the beta program as well as contribute to the development itself. 
I can't share a lot of details on this now, but be sure to stay tuned for more announcements in the coming weeks.
A summary (if you hate long reads)
The new Luminar with Libraries will come this December. 
This update is free for all Luminar 2018 users. 
There will be NO paid upgrade to Luminar 2019.
Instead, you will get the new tools and features as free updates to your current version of Luminar. 
More AI-powered tools will come to Luminar soon.
We will get better in keeping you updated on what's coming.
Some of you will have a chance to become a part of Luminar development. 
More users will get an early access to beta versions of Luminar.
For new users, Luminar is available at a discounted price for a limited time. 
We are sorry to keep you waiting for these updates.
We love you!!
Please sign in to leave a comment.