Create dynamic Black & White photos with this in-depth tutorial.
© Richard Harrington
Do you want to make dynamic Black & White photos? There's no better way than with Aurora HDR.  Join landscape photographer Richard Harrington as he shows you how to combine multiple exposures together and then perform a custom grayscale conversion.
This in-depth tutorial walks you through all the steps needed and even lets you use the same files to practice on your own. Watch the video tutorial here.
What You'll Learn
Best option for covering a scene with a wide dynamic range
How to merge multiple Raw photos together
How to compensate for perspective distortion
How to develop a color photo with the intent of black and white output
How to maximize dynamic range
How to create a custom black and white image using the HSL adjustment
How to save a native file for future editing
How to export for the web with the right color and compression settings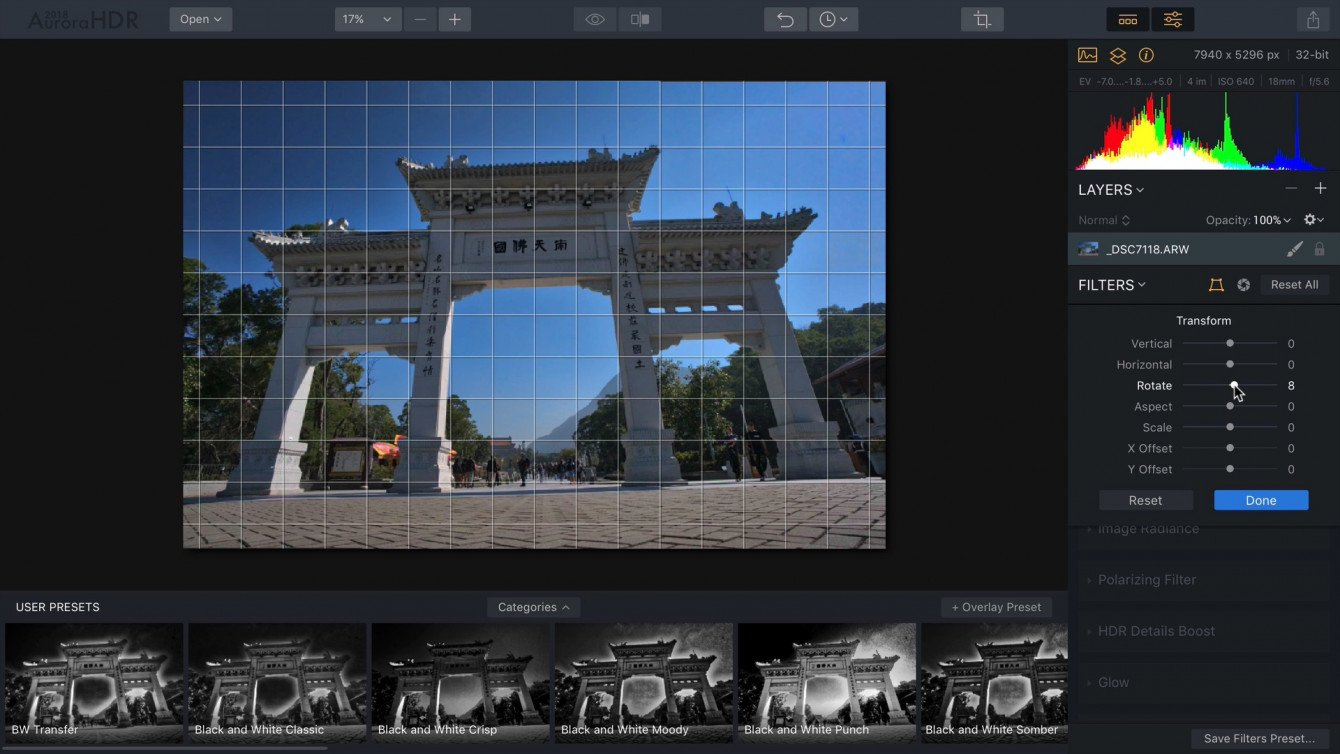 Using Transform to adjust perspective distortion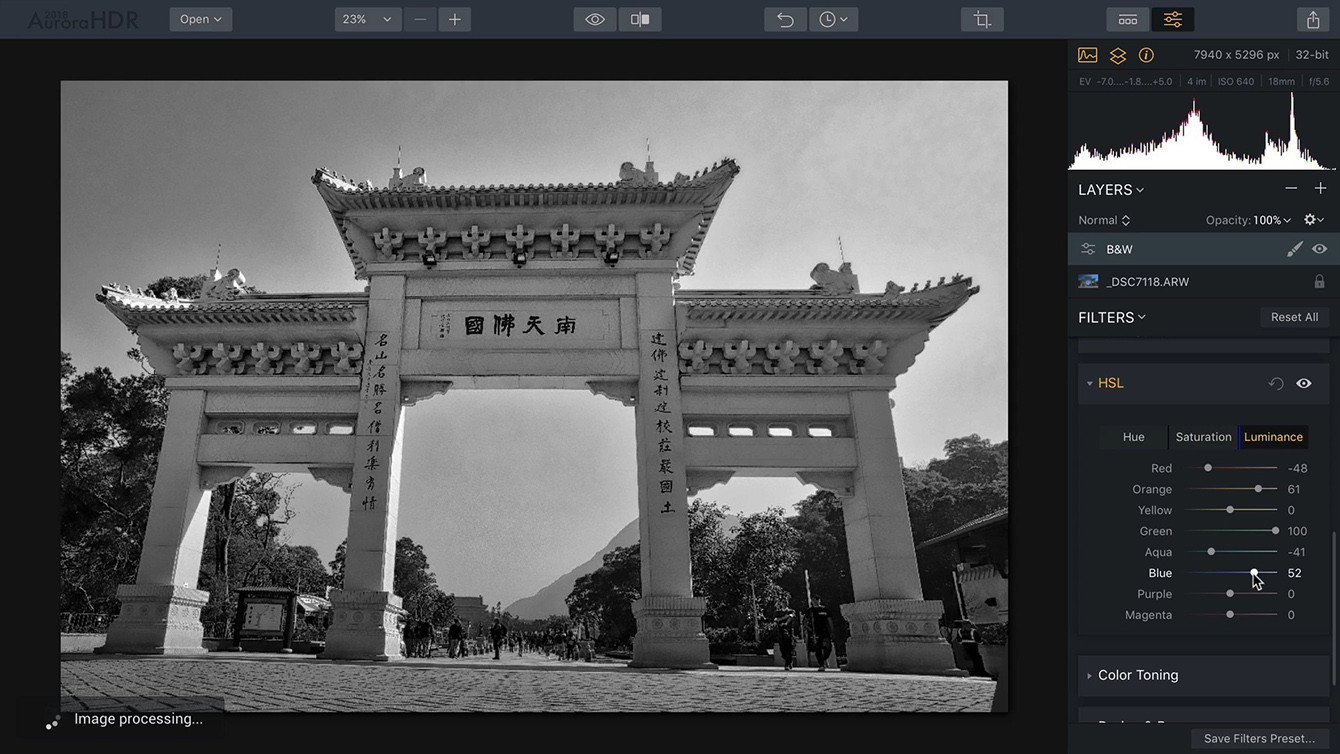 Converting a color image to black & white with the HSL adjustment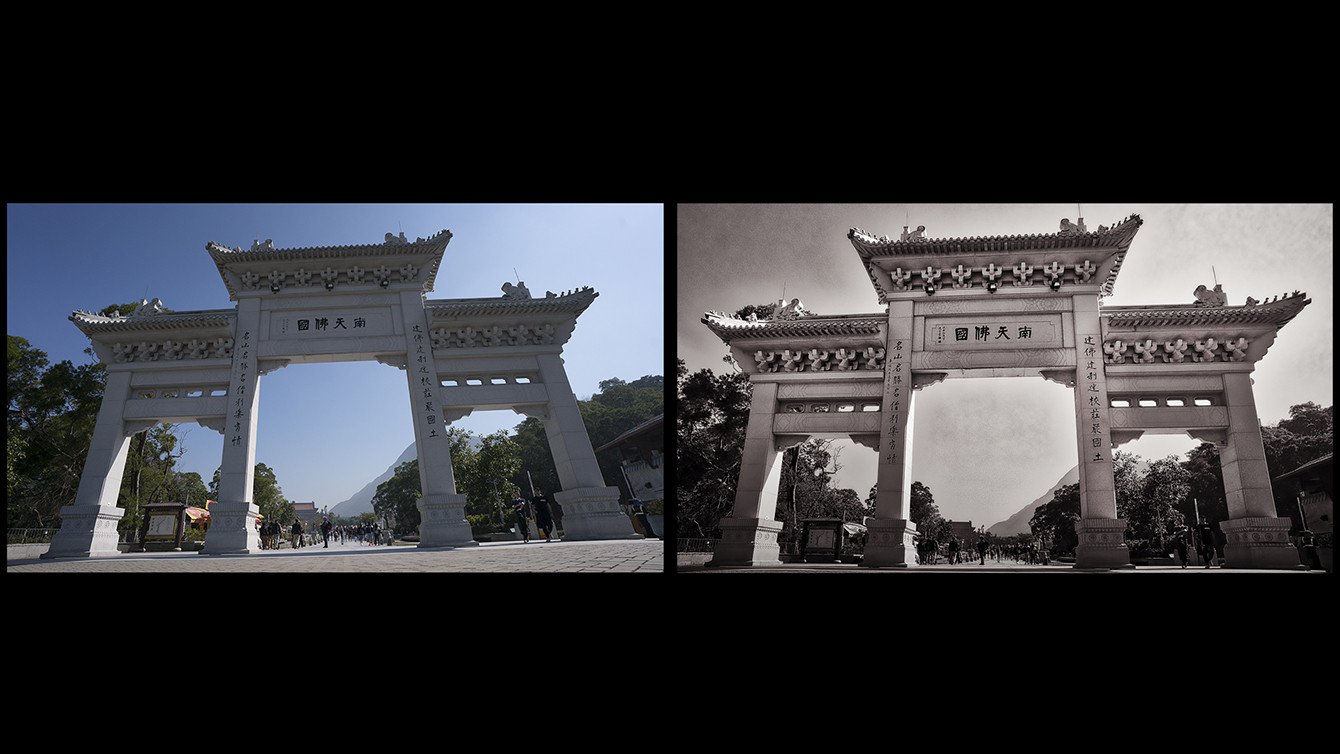 Before and After
Note: Download the files here
Files may be used for personal practice only... please don't post your results. (Images by © Richard Harrington)
Please sign in to leave a comment.